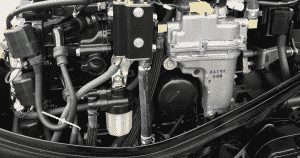 When your engine goes haywire, you'll need to remember the following terms that begin with the letter R: repair, rebuild and remanufacture.
Back in the old days, marine engines were really faulty and prone to breaking down a lot. But with today's outboard, gas and diesel motors, we now have something very reliable to power various types of watercraft for hundreds – and even thousands – of trouble-free hours. That is, of course, if you take care of them properly. But even if you do your best to care for it, the time will eventually come when your engine will see a dropdown in performance and reliability. When that time comes, knowing about engine rehabilitation's three Rs would come in handy for you.
Repair, rebuild or remanufacture are the three methods to handle an outboard engine that is experiencing issues. But exactly does each of them mean in engines? Let's find out.
Repair
Repairing a marine engine involves a multitude of tasks that include, but are not limited to, replacing a corroded exhaust riser, fixing a faulty valve-cover gasket, or replacing an alternator. Though repair costs in general can burn a hole in your pocket, it can be avoided by finding a good mechanic who can handle most repairs without causing new engine issues. Repairs may seem like an unnecessary expenditure at first, but doing them can help you save more money in the long run, especially if your engine consumes more gas or burns more oil than it should.
Rebuild
When your engine's woes can't be fixed with any type of repair, rebuilding it is the solution. This process involves removing the engine from the boat, taking it apart, fixing the problem, tidying up every usable component, and putting everything back together using a combination of new and old parts. Rebuilding an engine is usually performed by boat mechanics in boatyard machine shops. Once the job has been finished, the mechanics will return your newly rebuilt engine back to your boat and then charge you with a fat bill, as rebuild jobs are usually very expensive and difficult to do.
Remanufacture
Remanufacturing is one of the best solutions to solving an engine problem, other than buying a new one or repowering an existing unit. In this method, which typically happens at a factory, used engines are completely broken down, carefully cleaned, inspected, and reassembled according to factory specifications, using plenty of new parts in the process. Buying a remanufactured engine doesn't mean that you will get an engine that is good to go. Rather, you will get a "long block" comprised of the engine block, cylinder heads, and other related engine components. It also doesn't include ancillary systems, intake or exhaust manifolds, or a fuel supply system – but you can always buy these separately.
Now that you know about the three Rs of engine rehabilitation, you won't look lost whenever you run into engine troubles in the future. But to avoid any boating problems altogether, always remember to keep your engine maintained regularly and keep its exhaust components in tip-top shape.