REMANUFACTURED OUTBOARD POWERHEADS
You can save costs up to 2/3 less than buying a new outboard powerhead. At Outboard Clinic, all powerheads and engine work is completed at our in-house machine shop. All work is consistent with a quick turn around time.
Know your Options!
Speak with a Mechanic Now!
The call is FREE and so is the advice!
All of our outboard powerheads are custom built to customers needs. We don't just match OEM specifications. We far exceed them. No one in our industry builds a better more powerful or longer lasting remanufactured marine engine. We absolutely guarantee it.
We have an open door policy at shop. if you would like to inspect your outboard-powered at any time during the build process, feel free to come and just look at the quality of the job. We encourage our customer's be involved.
There are many companies who "RE-Build" marine engines on an exchange basis. The unfortunate part of that is, it's sometimes a crap shoot. You, the customer, don't really know what you are getting. That is why all of our remanufactured outboard powerheads are built the same way. The best way
We use only the best components available and then make them better. With hand blending, coating, and best possible block preparations, you can be sure of an outboard powerhead that will give you years of reliable power.
We work on EVERY Major Brand of Outboard Engine!
We've Got You Covered. Our remanufactured outboards are considered a "Best Kept Secret" within the industry. Our customer testimonials prove it. Whether it is a remanufactured outboard powerhead, gearcase, personal watercraft engine, or 4-stroke powerhead, we can make it better. Experience the difference first hand and we guarantee you won't be disappointed. All jobs are quoted before any work begins. There are no hidden fees, or unknowns and pricing is offered upfront. We know how important your boat or watercraft is to you and your family. The time spent on the water is limited, so let us give you peace of mind in a convenient manner. Our extensive inventory of new and used parts means your job will be done quickly. Just looking for parts? We've got you covered, with competitive pricing and in most cases, 2-day shipping to the shop, if it is not already in stock. Outboard Clinic has all of your marine needs in mind.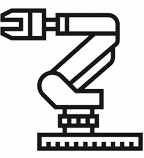 Full Service
One of the largest, full-service marine engine repair and rebuild shops.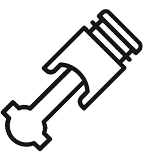 Specialized Services
Boring and resleeving blocks, lower units, and 4 stroke heads.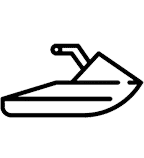 Machine Shop
In-House machine shop services for outboards and Jet ski rebuilding.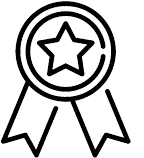 Highest Quality
Supplying the highest quality new and used parts needed.