LOWER UNIT REBUILD & Repair
Outboard Clinic restores and rebuilds all outboard lower units. The function of your lower unit is to convert the power from your engine to rotate the prop shaft and move your propeller. Proper lubrication is vital in protecting the gears inside your unit.
Know your Options for your lower unit!
Speak with a Mechanic Now!
The call is FREE and so is the advice!
Better quality repairs with the help of a comprehensive process
One of the key reasons why we are so ahead in the industry when it comes to lower unit repairs is because of our comprehensive remanufacturing process. Since we are not fans of wasting time, effort and resources, each step in our repairing process has a significant purpose that contributes to our goal, which is to deliver to our clients an outstandingly repaired outboard lower unit that looks as good as new and functions nicely.
Everything that's in our outboard lower unit repair's 7-step remanufacturing process, is meant to ensure that our clients will receive the best possible lower unit repair service available on the market. No one else in the industry can match our skills and expertise in the art of outboard lower unit repairs.
Our Lower Unit Rebuild Process
Visually inspecting the exterior of your lower unit for signs of damage
Checking the color of your lower unit lubricant to determine if water is present
Dissembling of gear-cases
Inspecting all seals with a pressure test to rule out replacement and replacing if necessary
Checking prop shaft for straightness
Inspecting all bearing and gears for wear
Setting the shift rod height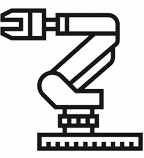 Full Service
One of the largest, full-service marine engine repair and rebuild shops.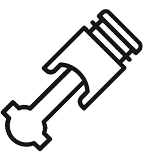 Specialized Services
Boring and resleeving blocks, lower units, and 4 stroke heads.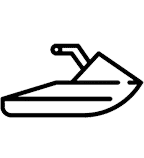 Machine Shop
In-House machine shop services for outboards and Jet ski rebuilding.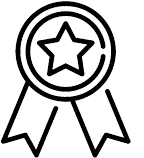 Highest Quality
Supplying the highest quality new and used parts needed.